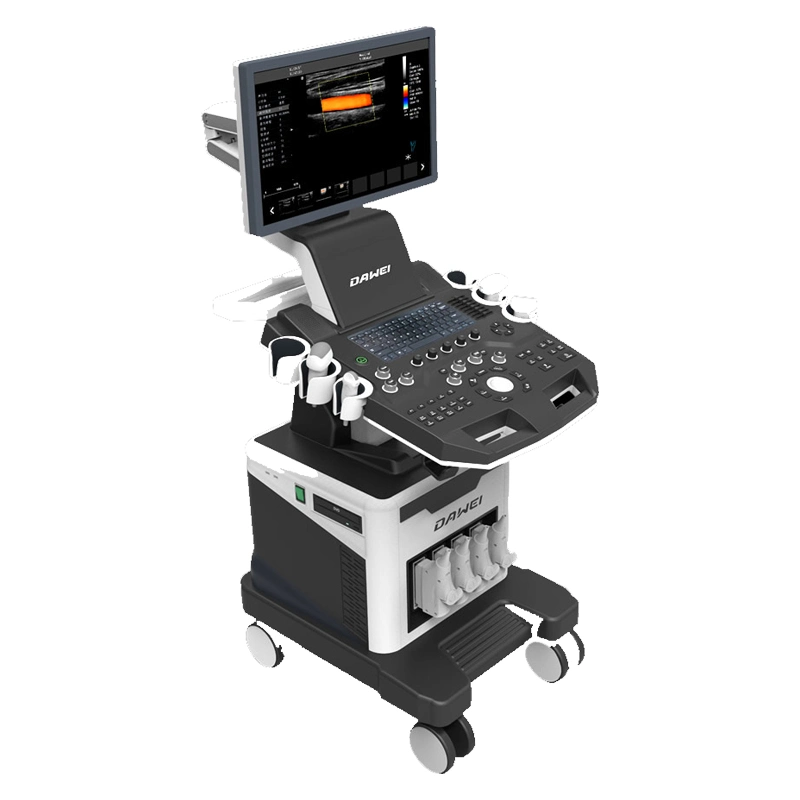 Widely Clinical Applications Meets Daily Diagnosis
Outstanding images performanre, sensitive blocd flow, endows this equipment with the best package for all applications:Abdominal,Vascular,eri vascular,Small parts,Prostate, Breast Superficial, Musculoskeletal,GynecologicaI, Pediatric,Surgical lmaging,Obstetrical,Cardiacand so on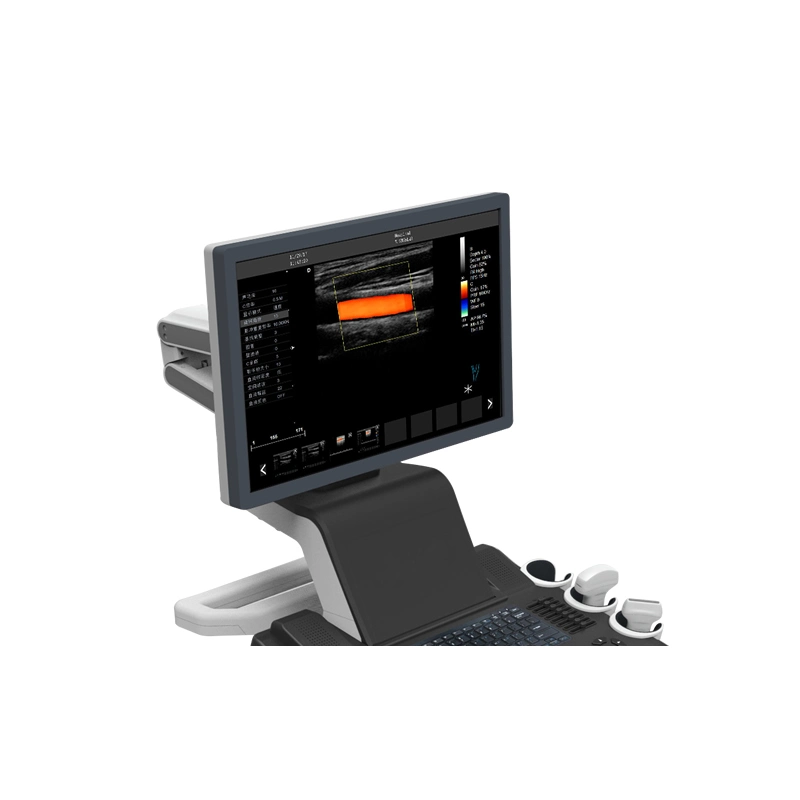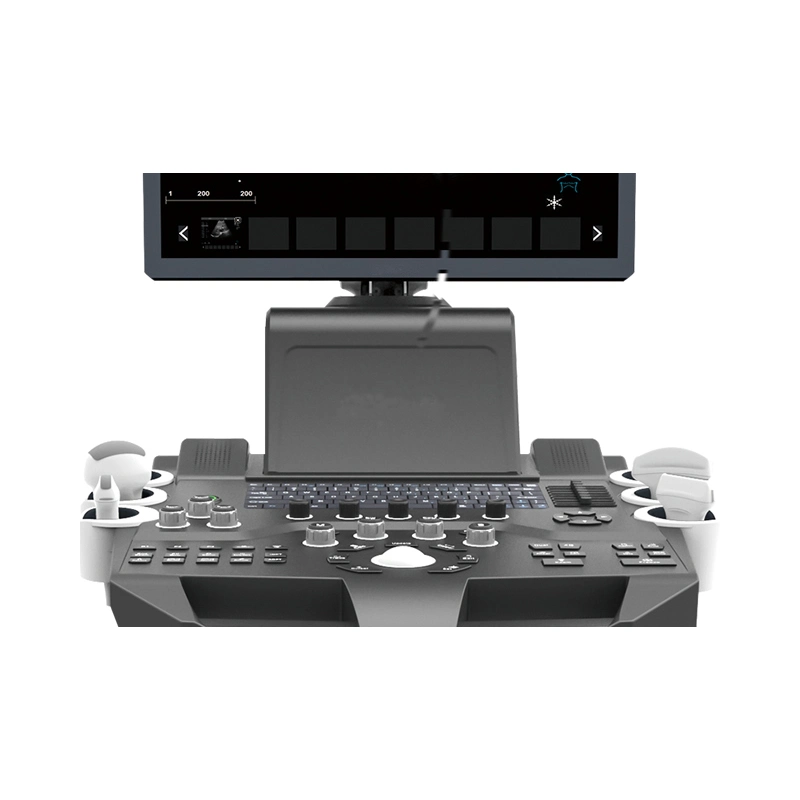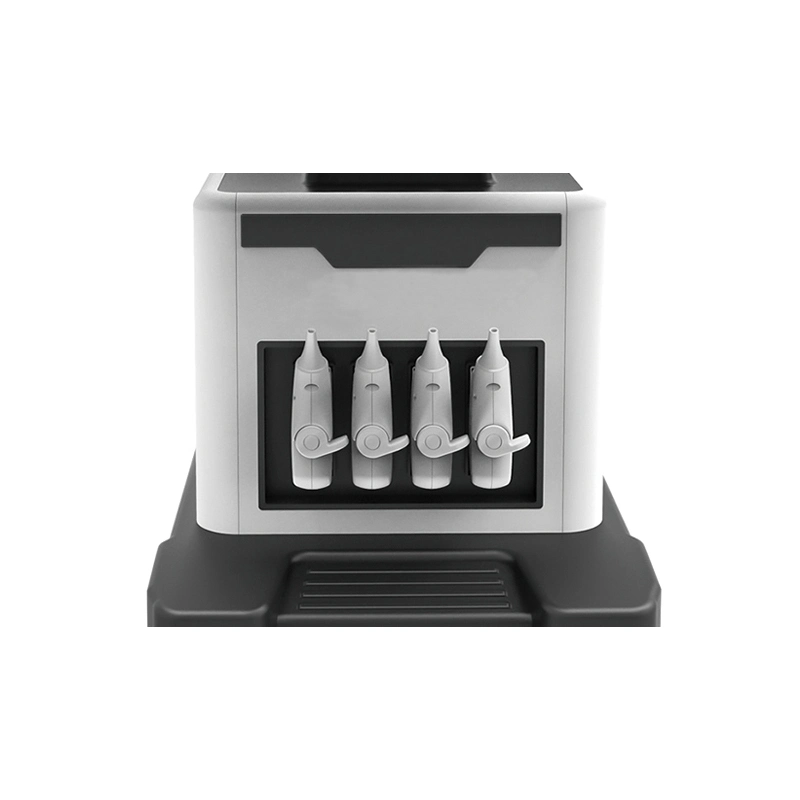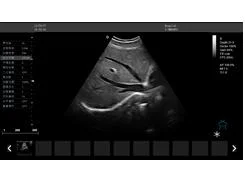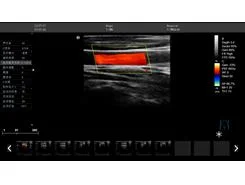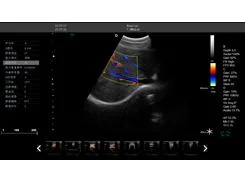 Standard Configuration
-A new generation of full bcdy application economic
Color Doppler Machine
,inherited a unique
imaging technology and clinical features,its excellentimage performance, comprehensive features and intelligent design, to meet a wide ranc;e of clinical diagnostic needs and improve diagnostic confidence.
-Compartand agile
Trolly Design
,with
19' LED Medical Monitor
-Hard disk,DVD RW, USB interfare
-4 probe connectors
Multi language interfare including English,Spanish,French, Russian,Arabic, Vitetnamese, Portuguese,removethe language problem duringυsage, increase doctors worke effciency.
Options
Convex probe
Linear probe
Transvaginalprobe
Micro Convexproce
4D parkage :induding 4D volume probe, 4D software and 4D hardware module Video printer or PC printer
Biopsy Kit:for convex linear,TVprobe
Foot-switch
VEMed is a professional ultrasound diagnostic system supply which focus on
Portable Color Doppler 4D Ultrasound scanner
Vision:No Matter How Far Away,Make High-Quality Medical Products
"
Within Your Hand
"
.
VEMed company founded in 2010 and build the Office basement in Nanjing Ultrasound industry park, and also have two R&D centre in Shanghai and Shenzhen city. According to more than 10 years VEMed has been develope to a domestic high-tech leading and full range of professional ultrasound equipment supply. Now our customers not only have spread to 30 provinces in China but also exported to 100 countries and regions.
Mission:To Be World
'
s Largest Medical Device Manufacturing Industry Internet Service Platform.