Food Analysis Soxhlet Analysis Fat Tester Lab Equipment
Application:
The instrument is based on most advanced fattiness analysis technology which has lots of advantages such as stable performance, reasonable design, high accuracy, time and energy saving. The instrument is in accordance with the China national standard (GB5512-85) whose technical index and performance is equal to the international products of the same variety. It's really an ideal instrument for the fattiness analysis in various industries such as food, fattiness and feedstuff.
Introduction:
The instrument is composed of heat up extraction unit, solvent recycle unit and cooling unit. During the operation, the user could adjust the heating temperature based on the boiling point of the reagent and the room temperature, the sample is marinated and extracted repeatedly during the extraction process to achieve the fast measurement objective.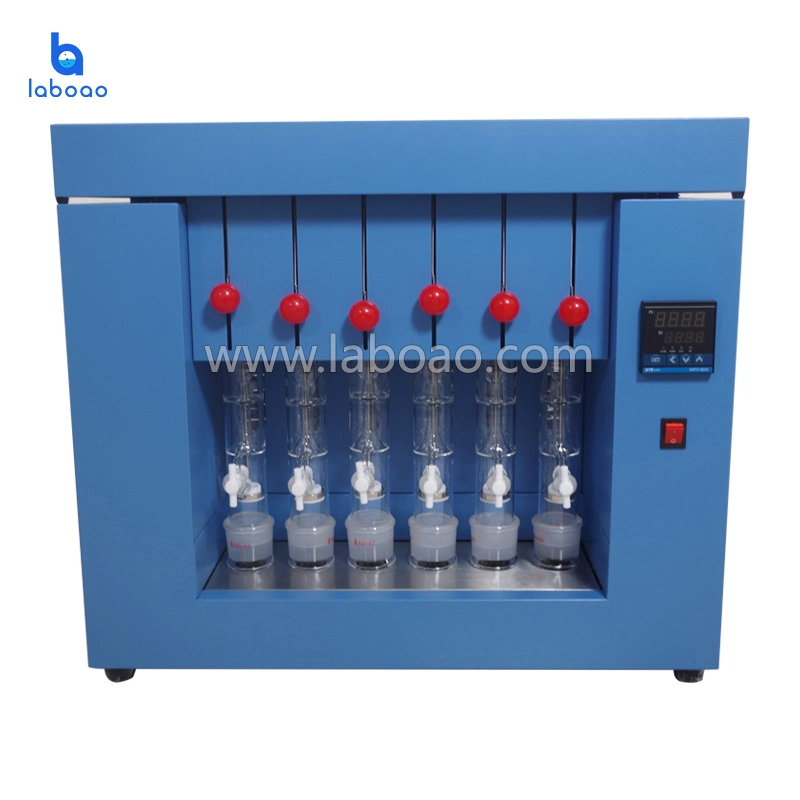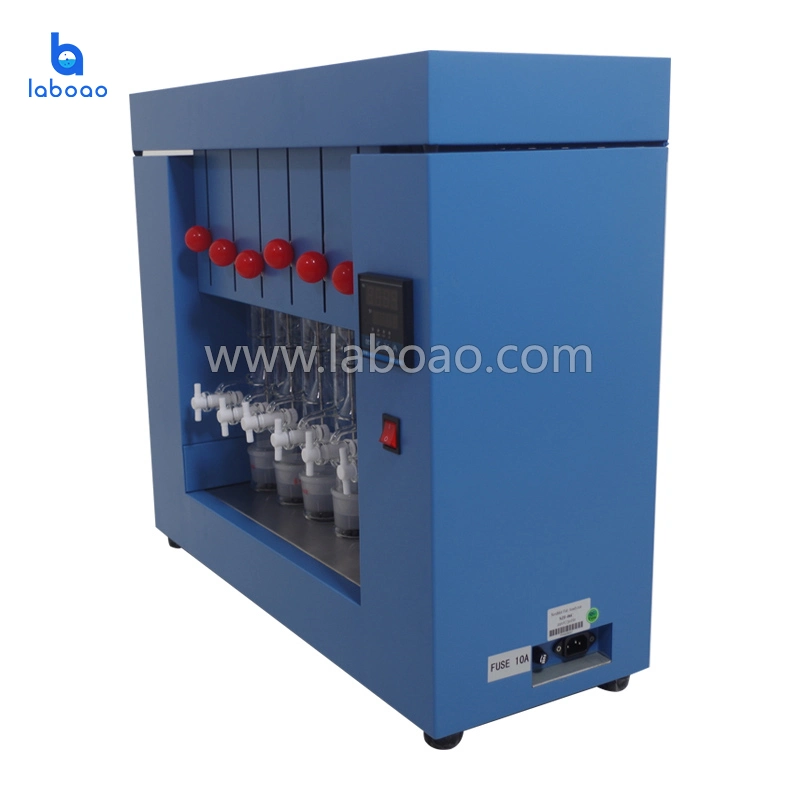 Feature
1.Small volume,fast heating speed,even heating.
2.Extraction bottle and apparatus are made of glass to avoid ether spills.
3.Accurate digital temperature controlling,easy to operate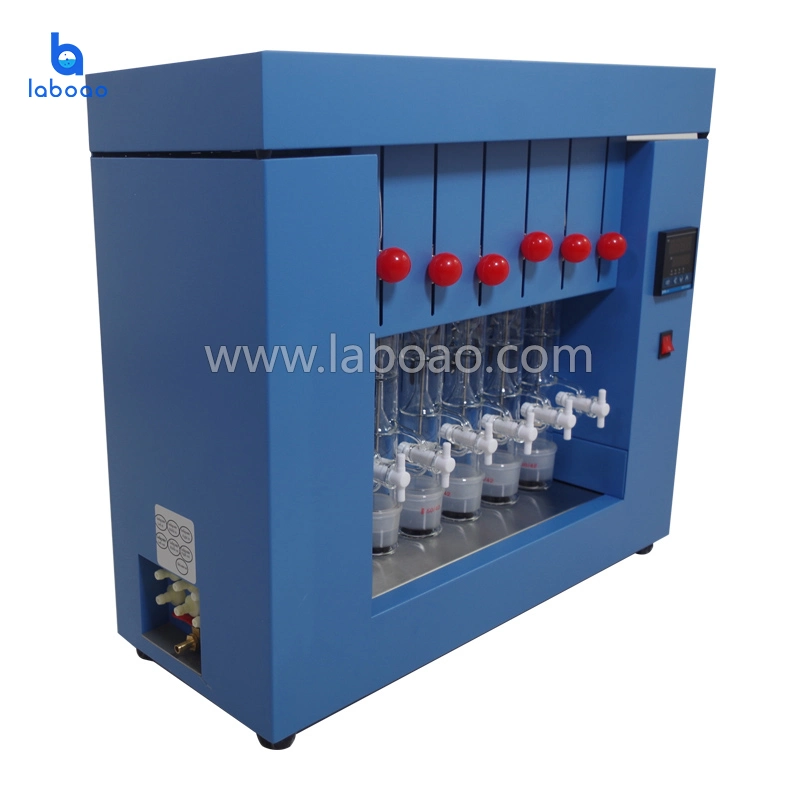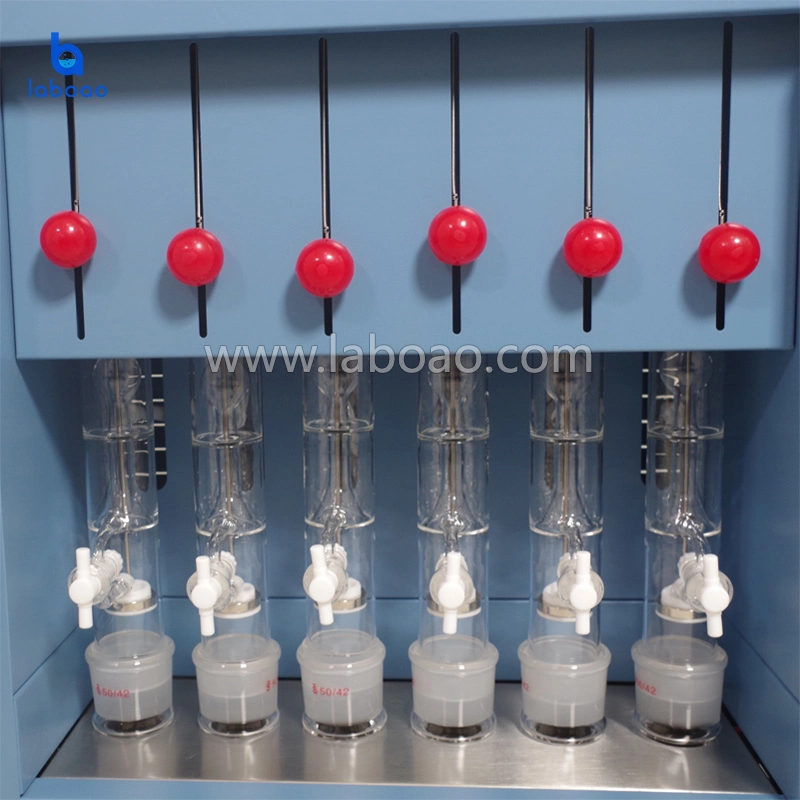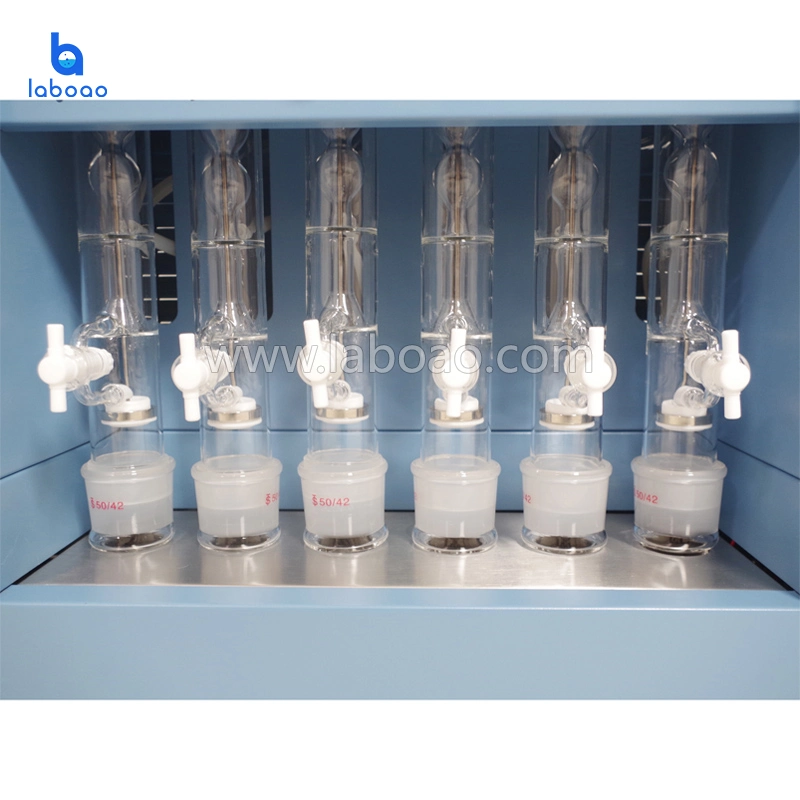 Specification
Soxhlet Extraction Fat Analyzer

Model No.

LSF-6C

Measuring Range

Oil content within the scope of 0.5%-60% of good,feed,oil and various kinds of fat product

Measuring Sample Quantity

6 simultaneously

Heating time

Within 10 min.

Recovery System

Automatic

Recovery Rate

≥80%

Temperature Controlling Range

Room temperature 0-100

ºC

Power

AC 220V/50Hz,1000W

Weight

28kgs