1. Company information
As a modern enterprise engaged in the R&D, manufacture and marketing of analyzing instruments, Wuxi Jinyibo Instrument Technology Co., Ltd. possesses proprietary intellectual property and brings together lots of high-tech talents and experts to work on the development and application of material testing. Our company is specialized in manufacturing instruments like photoelectric direct reading spectrometers, plasma emission spectrometers, infrared carbon and sulfur analyzers, a series of wet-process analyzers, etc., which offer analysis of several elements including carbon, sulfur, silicon, manganese, phosphorus, nickel, chromium, copper, molybdenum, iron, titanium, rare earth, magnesium, etc. In particular, the photoelectric direct reading spectrometers and high-frequency infrared carbon and sulfur analyzers are in the leading position in China. Our products are widely applied to steel industry, metallurgy, foundry, machinery, construction, institutions, petrochemical engineering, quality supervision, the inspection of import and export commodity, etc.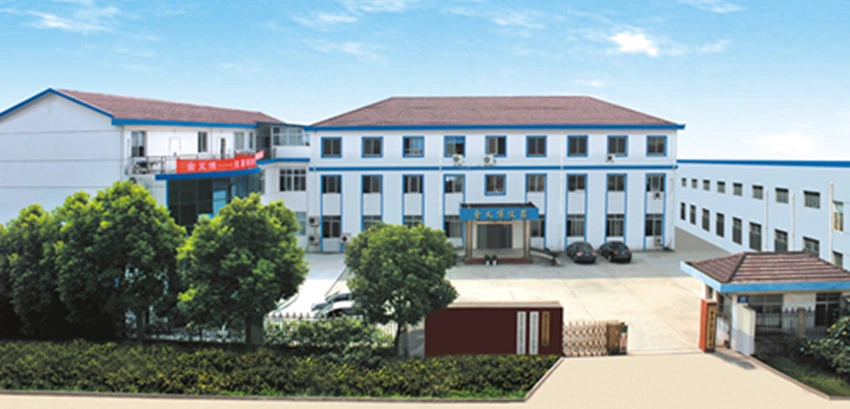 2.

Product Description
TY-9800C type X fluorescence spectrometer go through after 3 years of research and development, specifically to deal with all kinds of alloy elements analysis, identify stainless steel grades, soil, mineral component analysis of high-end models. The original VisualFP fundamental parameter method analysis software, without standard sample calibration. Then the samples were detected, triple ray protective system; humanized operation interface; can analysis a variety of alloy, stainless steel grades, soil, mineral composition. Can fully meet customer requirements of production control and material identification. The open curve function of elaborate design, which is especially suitable for multi material manufacturing process control.



3.
Main Features
(1).Humanity of software interface and methods of operation, adopt unique graphical display technology, which is convenient and intuitive; combined with a large number of the operation experience of optimization steps, greatly facilitate the user;
(2). Improving the safety chain function: with the hardware protection, automatic cut off X- Ray in an unsafe operation occurs make sure operators from harm;
(3).data management: from database support professional reporting, query and print functions greatly facilitate the enterprise management;
(4). intelligent software protection, to avoid damage to the improper operation of the spectrometer, prolong the service life of the instrument;
(5). the data is automatically stored: all the samples after the test data are automatically saved, the test results have traceability;
(6). the stability of self check function: immediately for the automatic detection of the instrument stability;
(7). the software has statistical functions for several test results, which greatly facilitates the customer data management.

4. Technical parameter
(1). Instrument size: 680 (W) X400 (D) x390 (H) mm
(2). Sample size: 300*360*100mm;
(3). Test elements of the elements in the S-U range:
(4). Detection range: 1ppm-99.99%
(5). Test sample type: solid, liquid and powder
(6). Measurement time:120-400s (automatic adjustment system)
(7). Phi 0.5mm, Phi 1mm collimator: Phi 2mm, Phi 4mm, automatic switching
(8). Filter: 5 composite filter automatic switching
(9). CCD observation: 2600000 pixel HD CCD
(10).The micro sample range: XY15mm
(11). Input power: AC220V ~ 240V, 50/60Hz
(12). Rated power: 350W
(13).Weight: about 45Kg
(14).Working environment temperature: the temperature of 15-30ºC
(15). Working environment relative humidity: less than 85% (no dew)

5. Funtional advantages
(1).TY-9800C can achieve automatic a key operating functions, automatic switch collimator, filter automatic switching, open cover optional automatic stop, automatic test sample photo shooting, auto save, test report is automatically ejected, supplier information automatic screening and preservation
(2). Equipped with China only the latest VisualFP analysis software, the test data model is more scientific, software processing of the spectral shape is more reasonable, the calculation results more accurate.
(3). It can be applied to all kinds of alloy, stainless steel, ore identification and soil composition analysis.
(4). With spectral contrast function, always monitor suppliers' process variations, because suppliers' environmental risk occurs mainly in the raw materials and process conditions change,.
(5). TY-9800C X ray fluorescence spectrometer, the appearance of novel, simple and fresh color, test operation more convenient and easy. The sample design for the mobile sample cavity external regulation, multipoint test sample mobile convenient, help to improve the efficiency.
(6). scientific design, combining software and hardware, electrical and mechanical linkage, radiation safety is higher than the national standard GBZ115-2002 requirements.
(7). Software has the operating personnel classification management authority, operator in general is in charge of, use a different username and password login, test report will automatically add the name of the test personnel.
(8). TY-9800C type X fluorescence spectrometer can be calculation module matching equipped with China the latest software only VisualFP alloy components, industry leading module calculation method, the alloy composition the calculation accuracy of the industry leading technology.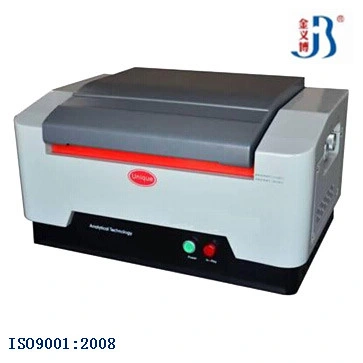 Packing & Shipping