Product Information:
Product Name: Upper arm blood pressure monitor Product Size: 110x110x50 mm Cuff Size: 140x180 mm Pulse Rate: : 40 to 199 per minute Storage Memory: Double 99 group memory\ Pressurization: Automatic Pressurization Mode Measuring Resolutio: 1mmHg Power: AAAA batteries(not included)/usb charging Voice Function: English Voice Automatically power off: 30seconds
Features:
1)-Irregular heartbeat detection 2)-2-user x 99 sets memory 3)-Date and time display 4)-Supports USB Charging 6)-User setting
Packsge included
1 x Blood pressure monitor 1 x Band 1 x Packing Box 1 x English manual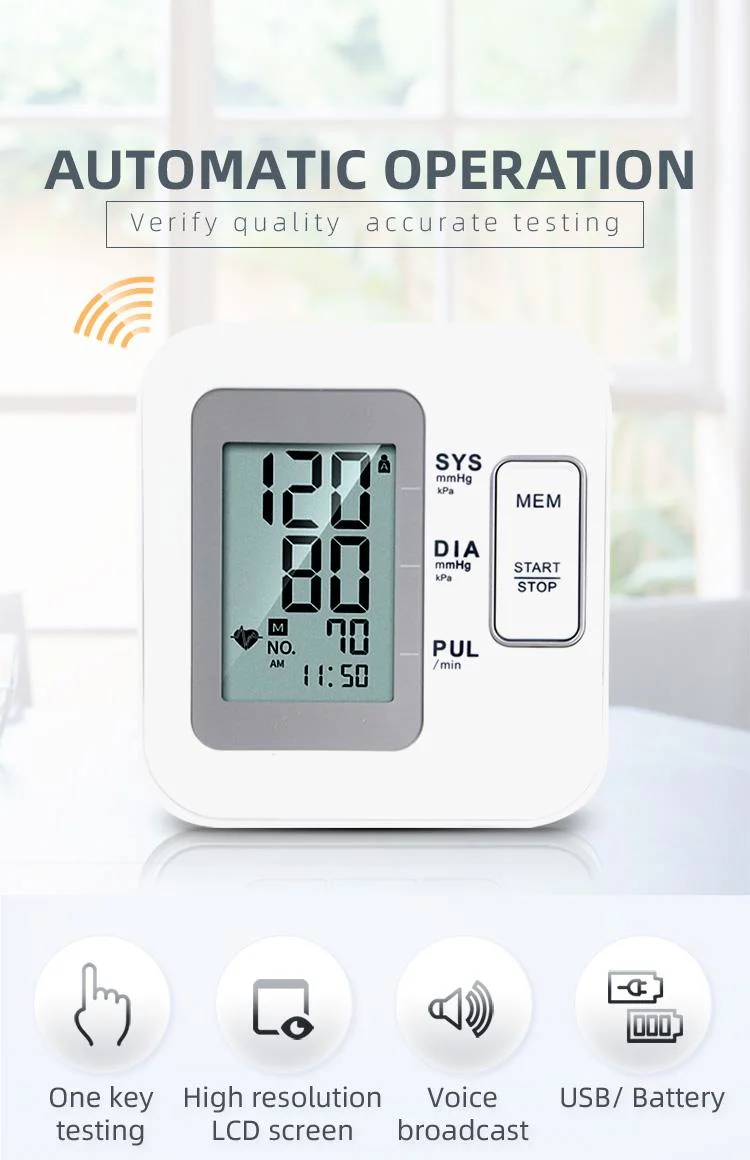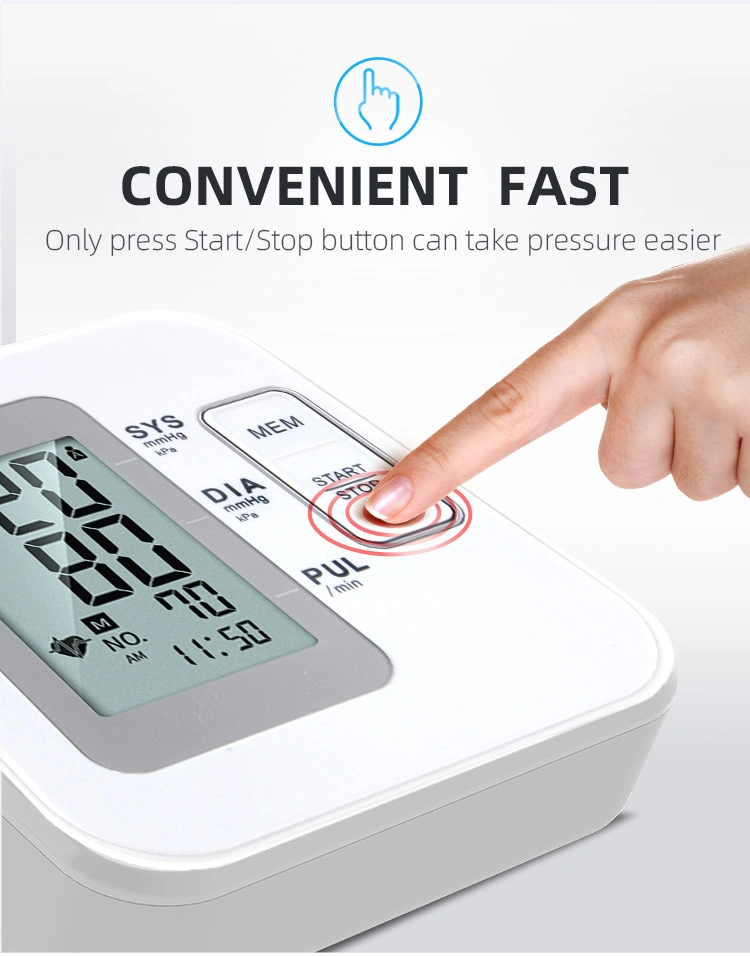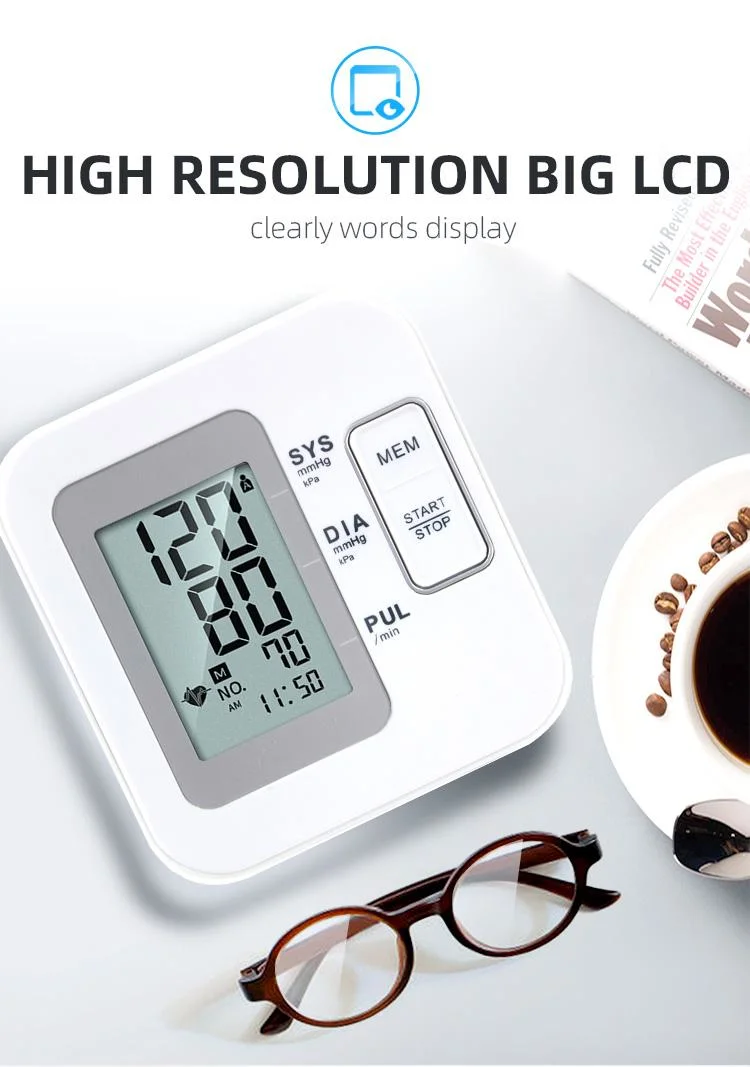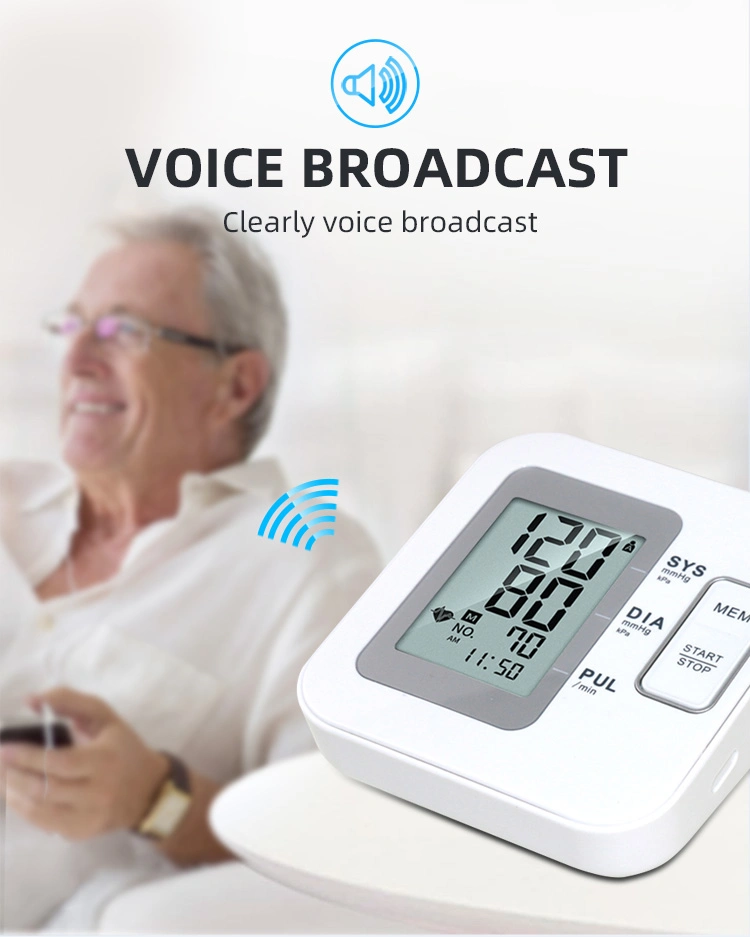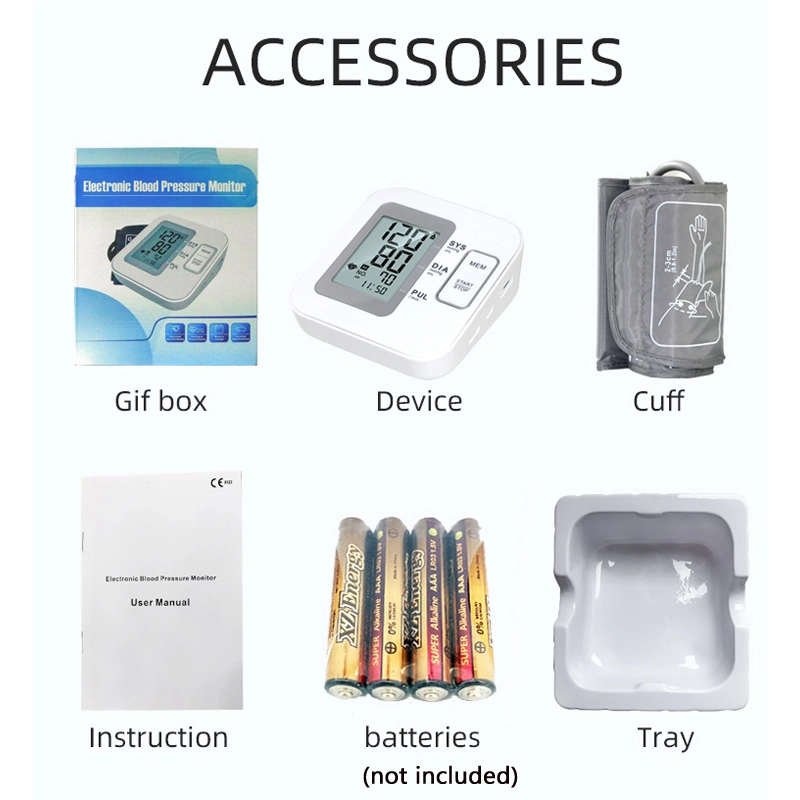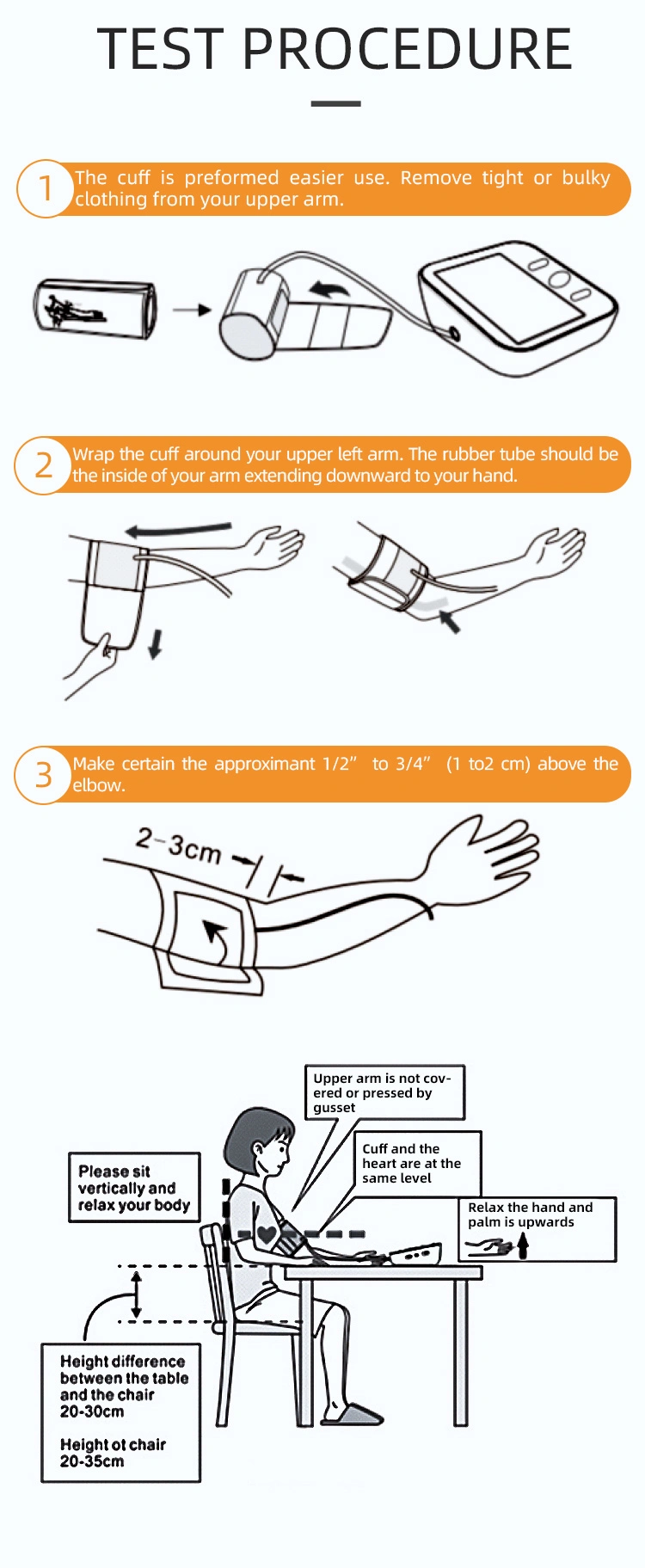 About US
YILI MEDICAL is professional manufacturer and supplier of medical supplier over 9 years. With the rapid development of sales and the demand of the expanding market, YiLi medical company has grown from a single product to diversified products. Our main products are including breathing anesthesia product, urinary, and injection infusion, etc. Three family owned factories are running different product lines ensure we are able to offer various products and offer you one-stop service.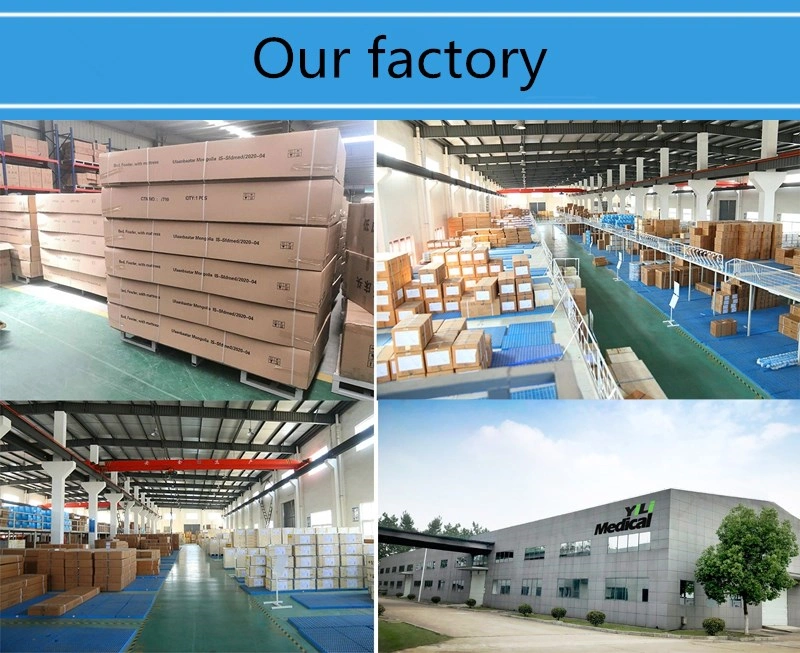 Why choose us?
1. We are a quality supplier of medical equipment, with more than 6 years of experience in designing and manufacturing high-quality medical equipment.
2. We have a strong and professional R&D team to provide customers with the most competitive and high-quality medical products.
3. Factory direct sales, we have a price advantage, so that you can buy products of high quality and low price.
4. We have an excellent service team to ensure the best service in transportation, distribution, etc., which can more effectively achieve the control of quantity and delivery time, so that you can receive the goods as soon as possible.