TM-6000 Oral Ophthalmology Short Dental Clinic Laboratory Mini Cycle Cassette Autoclave Sterilization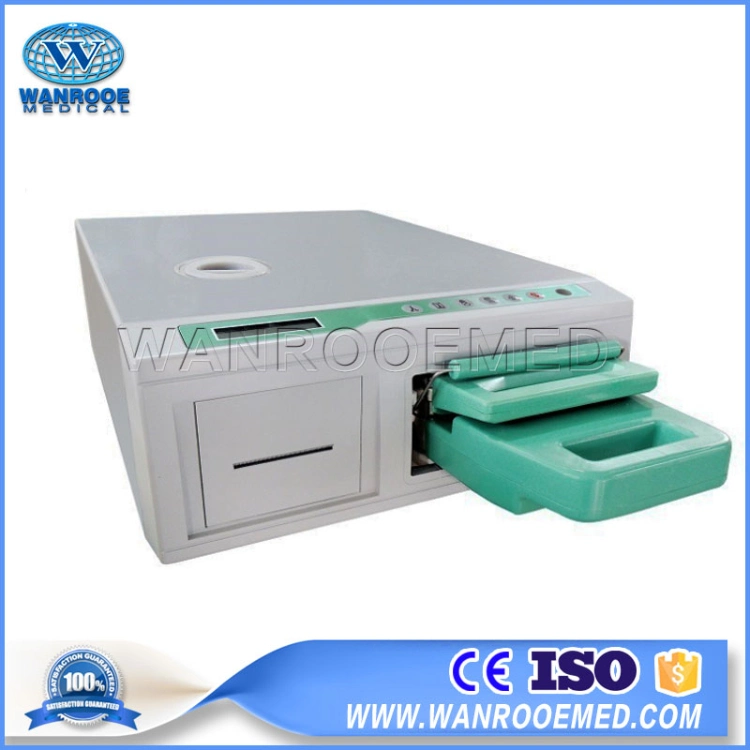 Pressure Steam Sterilizer Features:

1.The shortest sterilization cycle only needs 6-7 minutes. Compared with the autoclave with a longer sterilization cycle, this quicker autoclave prolongs the life time of the medical appliances relatively, because the cycle time of the sterilized appliances exposed to the high temperature is less.

2.Three press buttons for different sterilization programs, the time and temperature of sterilization can be set freely according to the user's needs.

3.Under the circumstances of unqualified water and water shortage in the tank, it gives an alarm signal and flashes on the display. For the low temperature and the low pressure during the sterilization process, it will stop the sterilization cycle automatically, the error information is displayed and printed at the same time.

4.Small dimension, light weight, wide ambient working condition, easy to operate. The cassette is also a good medical appliance container for temporary deposit and carry.

Application:

Quick sterilization for small type medical appliances used in dental clinic, E.N.T and gynaecoloy departments.

Pressure Steam Sterilizer Description:

After sterilization program selected and start key pressed, the steam generator heats to an optimum temperature, then certain volume of distilled wateris pumped into the generator and immediately converted into steam, a wall of steam is injected into the cassette, which is loaded with contaminated instruments. As the steam courses through the cassette, the unclean and cold air stored in the cassette at the beginnings is wholly removed.
Machine dimensions

580*460*190mm

Cassette size(external)

570*210*80mm

Cassette size(internal)

480*180*78mm

Chamber volume

6.0L

Reservoir volume

3.4L

Electrical rating

AC200V±10%

50HZ±HZ 6 A Max 1.3kVA

Steam temperature

115-135ºC(Selectable)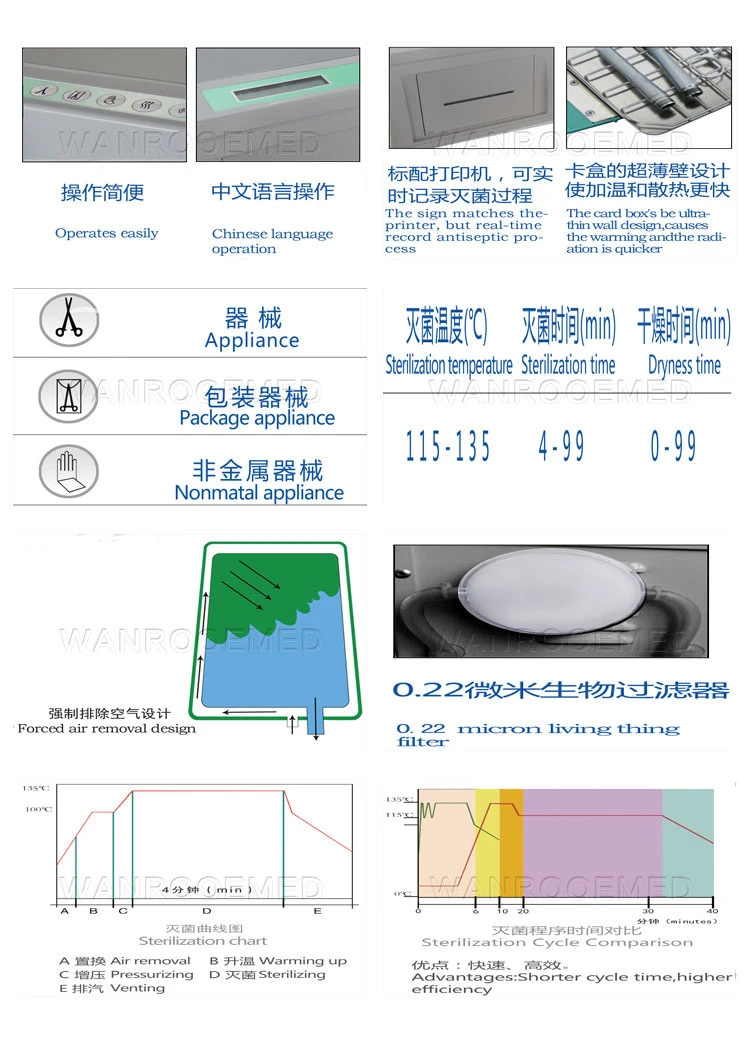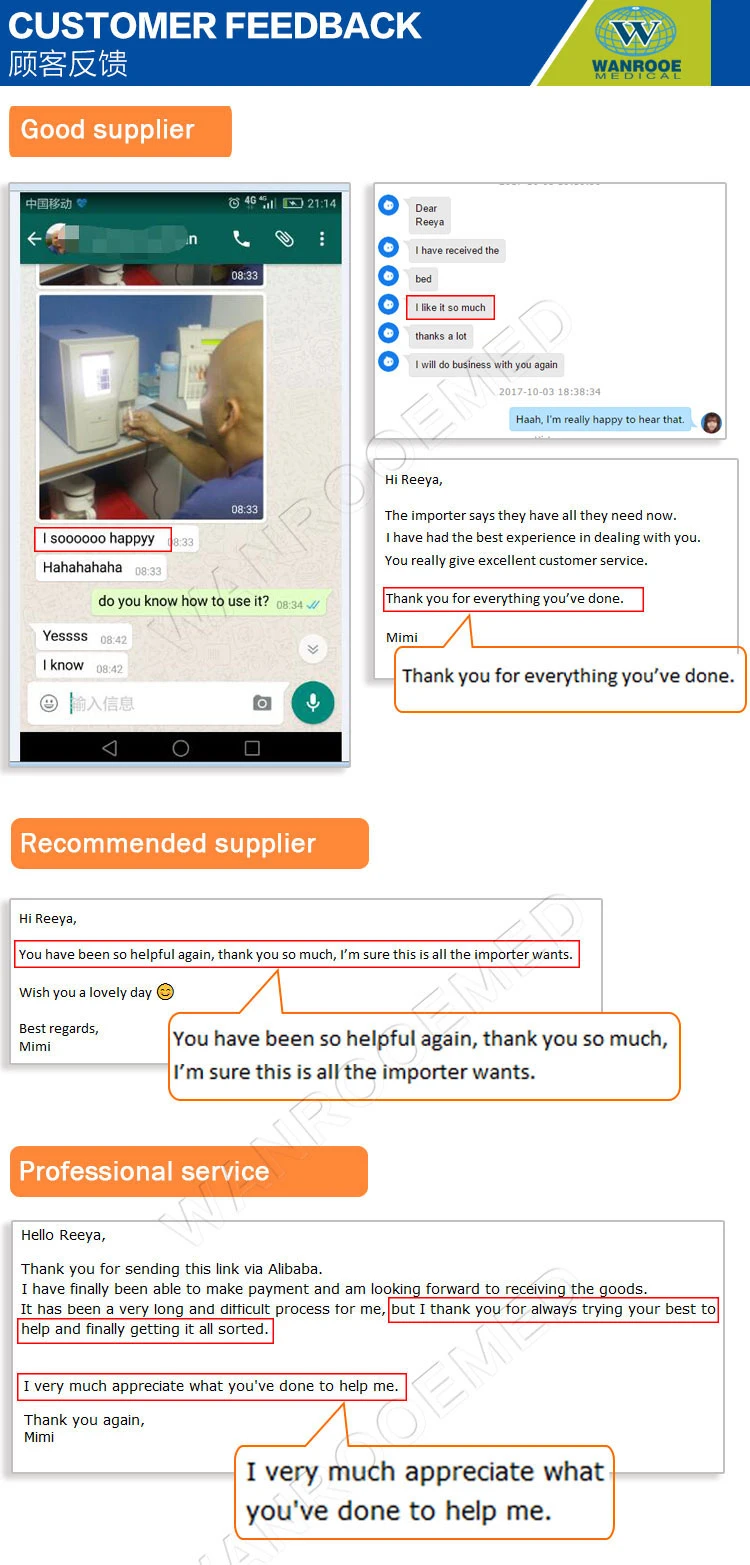 Company Information: