Product Name
Residential Community FMBR Integrated Sewage Treatment Equipment/
Biological Treatment
Product Technology


Facultative Membrane Bio-reactor (FMBR)
Application
Residential Community,
Hotel, Airport, School, Commercial Building, Restaurant, Scenic spots, Remote Area, Campus, Camp, Watershed Pollution Control, Highway Service Area, Decentralization and centralization Treatment, Water Reuse, Golf Course
Product Capacity
Customized, multiple equipments can be connected in parallel for treatment when the influent volume is large
Product Features:
Stable Effluent Quality

--The effluent index is better than the most countries discharge standard(

BOD≤30mg/L, TN≤10mg/L

), and it can be reused as landscape and greening water;


Environmental Friendly

--Less sludge discharge, and basically no odor, little impact on the surrounding environment, and it can be constructed close to residential areas, effective mitigation "Not In My Back Yard Effect";


Easy for Site Selection

--The land occupation is greatly reduced, the corner space can be fully used, and the site can be easily selected;


Fast Installation

--It is standardization which can be rapid replication and promotion;


Simple Management

--Automated control, high level of intelligence;


Modular Construction

--The construction scale can be flexibly according to user needs.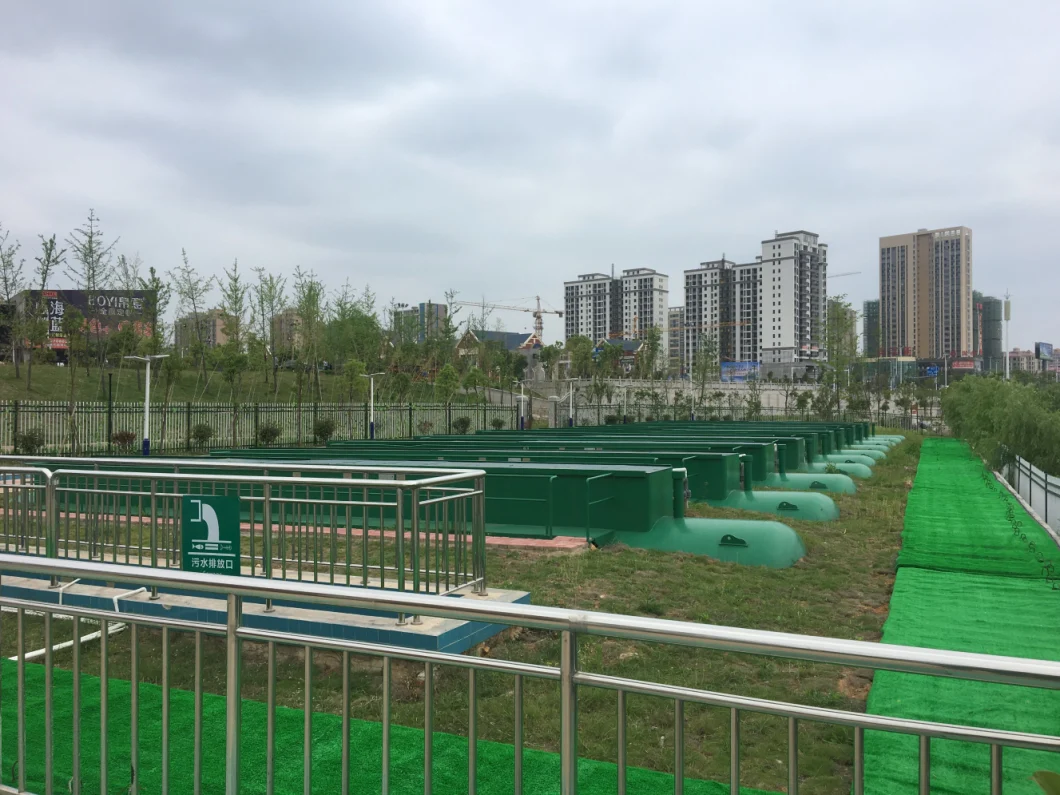 Project Overview
With the rapid development of the
New District in Huichang County
, the demand for sewage treatment is
increasing. The project adopts
FMBR
d
ecentralization
water control mode for site selection and construction
in phases
, without the need to build large-
scale
sewage transmission
pipe network
. The design
amount
of sewage is about 8000 m
3
/
d
.
T
he first phase of the project
had completed with the capacity of
5
,
000m
3
/
d in 2017
, and the second phase
had completed with capacity of
3
,
000 m
3
/
d in 2019. The project not only saves land, but also avoids the capital pressure and resource waste caused by one-time investment and construction, so as to maximize the utilization of resources.
Project Details
Commencement Date: First phase completed in 2017 and second phase completed in 2019
Project Capacity:
8
,
000 m
3
/d(
First phase-
5
,
000m
3
/d
, Second phase-
3
,
000 m
3
/d)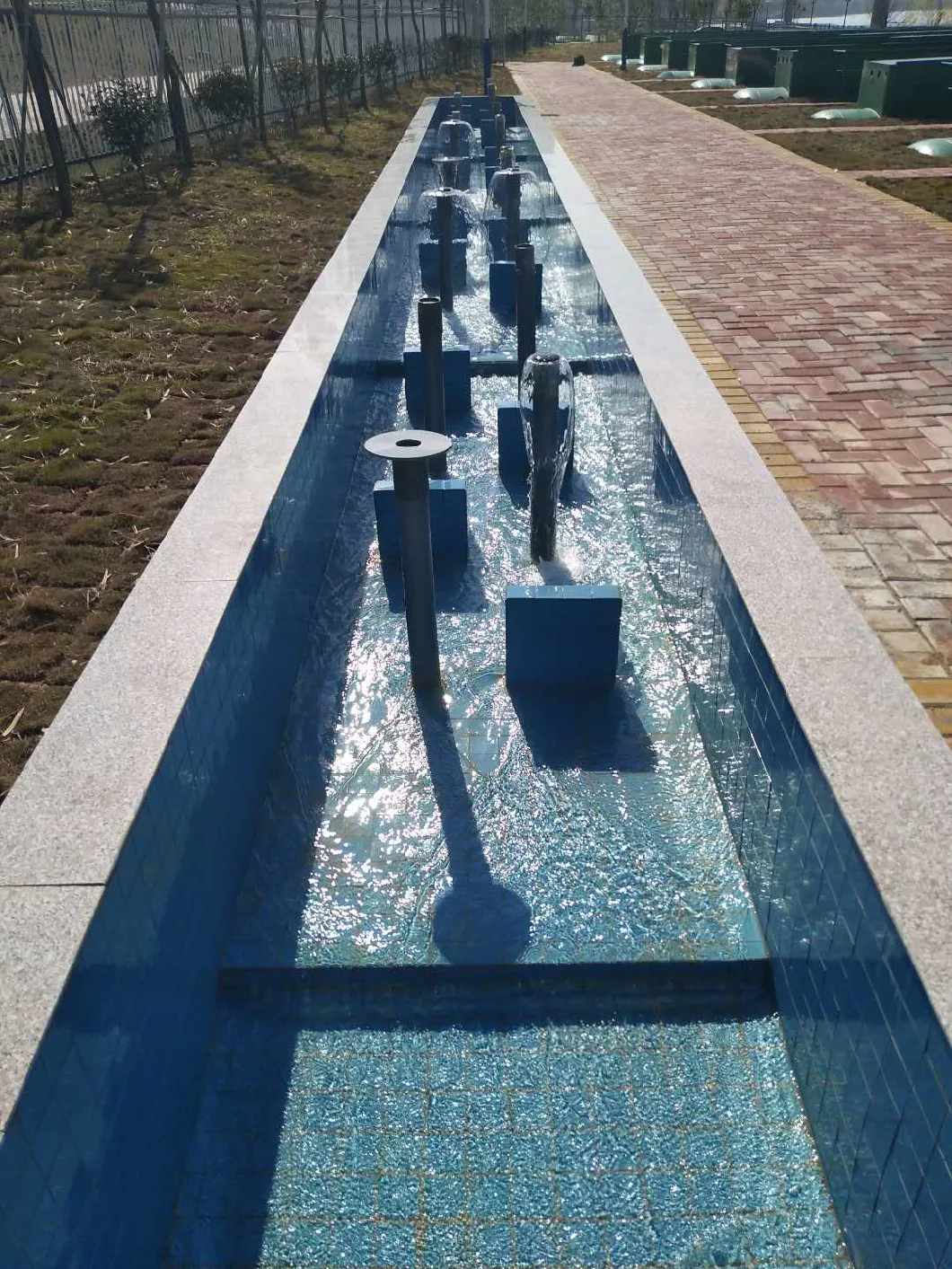 Technical Introduction
The facultative membrane bioreactor (FMBR) is a biological wastewater treatment process that removes carbon, nitrogen and phosphorus simultaneously in a single reactor. It encourages a natural microbial competition, maximizes activity of the mixed biomass consortium, saves energy, and meets nutrient discharge limits with simple controls. It is a breakthrough technology for the utility of the future that enables simultaneous removal of C, N, and P, reduces operating costs with less carbon emission, and requires only very low periodic biosludge wasting. It also provides a benefit of emerging contaminant removal. FMBR is a cost effective and reliable system that has been developed by Jiangxi JDL Environmental Protection Co., Ltd. It has been used in practice and improved over the past 10 years.

Main Advantages of FMBR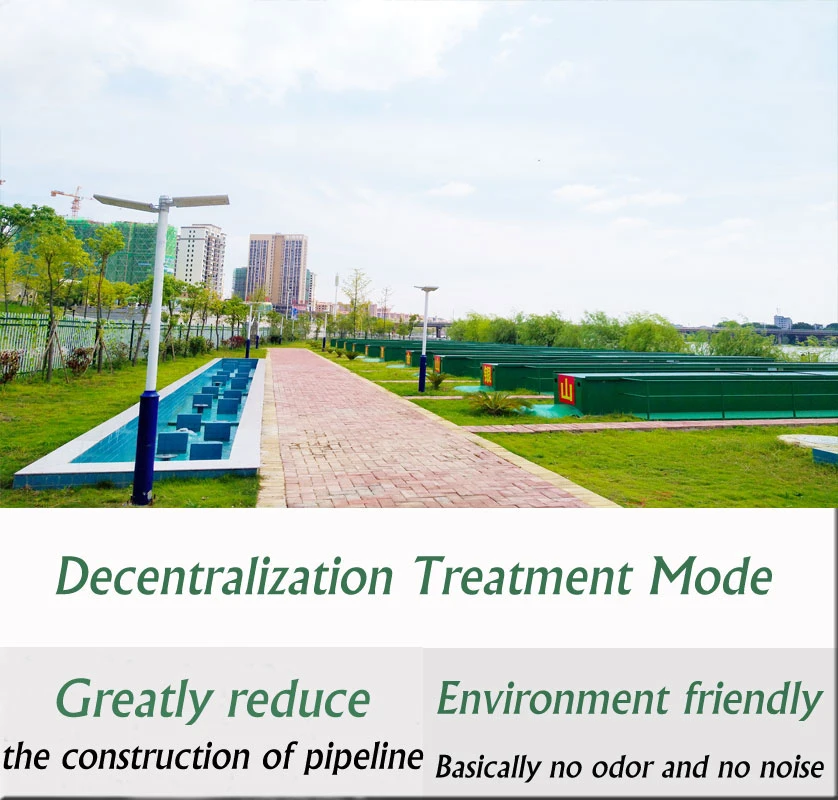 Application
Municipal Sewage

Urban Sewage

Decentralization Mode in Rural Area

Black and Odor Water Body

Upgrade and Expand

Camp

Community

Highway Service Area

Campus

Scenic spots

Hotel and Commercial Area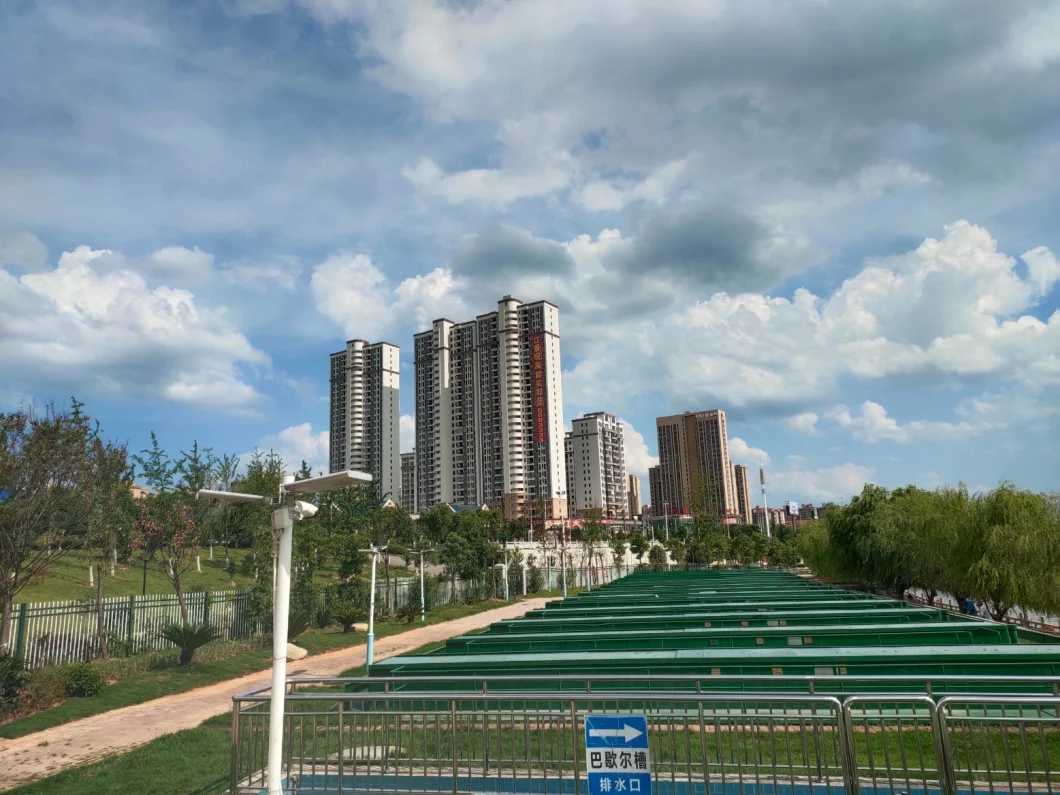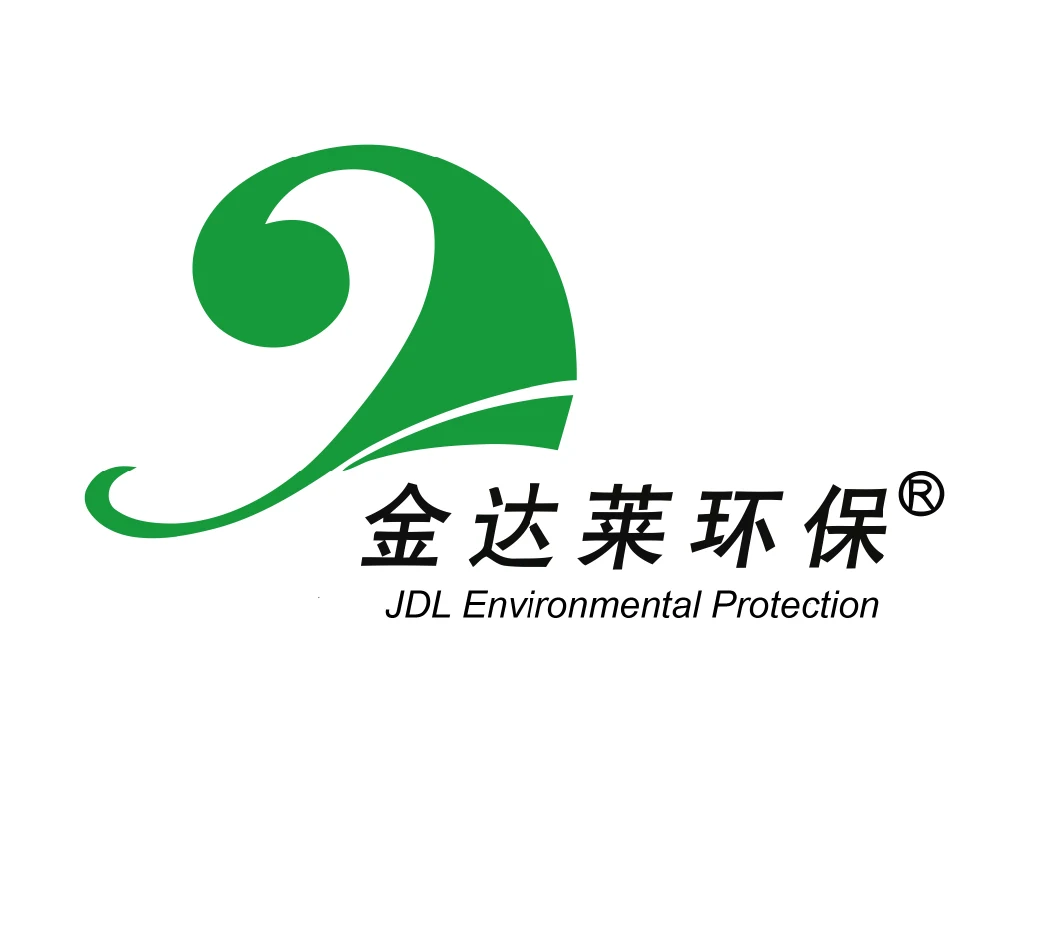 Company Profile
Jiangxi JDL Environmental Protection Co., Ltd. was established in
2004 (stock code 688057). It is an advanced high-tech enterprise which offers wastewater treatment solutions of R&D, design, consultation, equipment manufacture, construction and operation. It has set up more than 20 subsidiaries including USA branch.
JDL's core technical team engaged in sewage treatment and R&D for more than 30 years, which consists of Environmental Protection Consultant, Environmental Protection Engineer, Civil Engineer, Electrical Engineer, Project Management Engineer, and has rich experience and reputation in wastewater treatment research, development and application.
FMBR technology is independently developed by Jiangxi JDL Environmental Protection Co., Ltd., it is applied in 19 countries such as China, the U.S, Hungary, Egypt, Liberia, Haiti, etc.
It won the project innovation award of IWA, USA R&D100 Award, China's 12th five-year land mark achievement and nearly 30 other domestic and international honors and awards. It has been granted
63
invention patents (including
27 patents of Europe and United States and other countries), and hailed by the international authority agency URS as "FMBR has the potential to be the ground-breaking & leading technology in the 21st century's wastewater treatment industry".