IN-S1 Cheap Portable Digital 3.5 inch Screen Ear Camera Diagnostic Otoscope set Ophthalmoscope Otoscope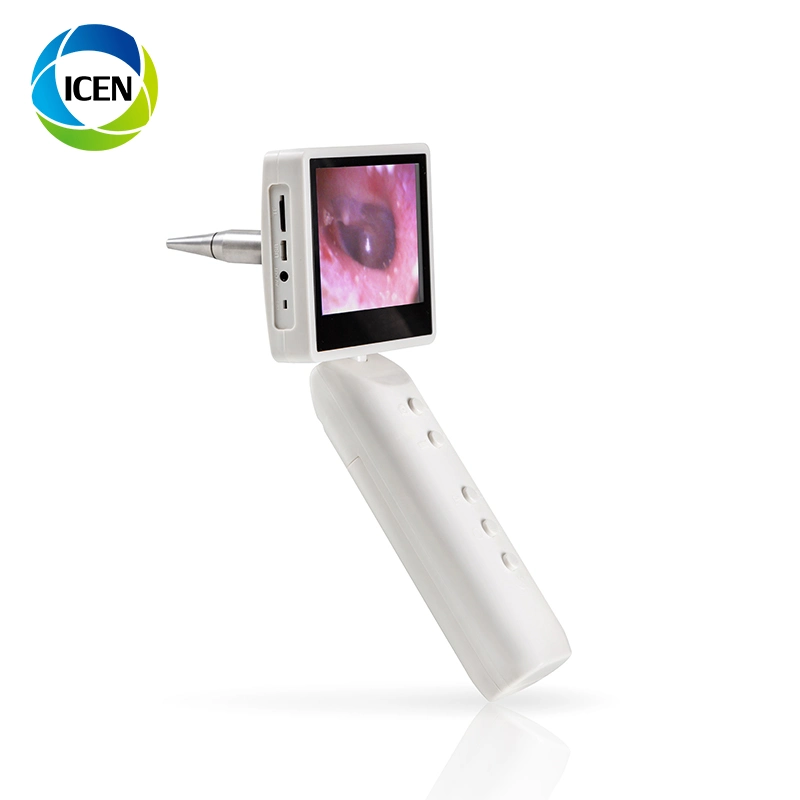 IN-S1 video otoscope is a digital handheld scope used to record digital photographs and videos with different lens.
It is mainly used in hospital, Clinic and medical departments for doctors and nurses to examine ear, nasal and throat.
Feature
1. Specially designed for the department of ENT. It can be used to examine eardrum, nasal cavity and throat with different camera probe.
2. Avoid high cost of the traditional ENT examination equipment, such as light source, CCD, Monitor etc.
3. Light weight and portable, suitable for outpatient department, emergency room and medical ward.
4. High resolution image. The SD card can store multiple freeze images and videos, and can be connect to computer to print patient reports.
5. 3.5 inch high definition LCD screen, watching and taking photos at the same time.
6. it can be connected to large size monitor, synchronized to the big screen.
Product Specification
Resolution

720X480

Light source

Natural white(LED)

LCD

3.5 inches special LCD screen
Minimum color difference for different viewing angle

File format

JPEG,BMP,AVI

Media

Micro SD flash card

Interface

1 mini USB,1 AV-OUT,1 SD card slot

Power supply

rechargeable lithium battery

External power

110V~220V AC 50/60HZ, Output DC 5V 500MA

Working time

3 hours for continuous working

Charging time

5 hours