HC-Q004 High Quality Slit Lamp Price Ophthalmic Digital Slit Lamp Microscope
Product Description
Features for HC-Q004 High Quality Slit Lamp Price Ophthalmic Digital Slit Lamp Microscope:
Specially designed digital image collection system ensures the consistency between the displayed or printed
high quality images with what is seen by optical ocular .
Main Configuration :
Parallel Type Slit lamp with 5 magnification ,2000 special Color digital collection system
Special digital image optical terminal
Optional Flat color monitor ,main computer unit,special image collection card
Special slit lamp image treatment softwear ,.
Optional Imported high -resolution color jet printer
Features : 1)Equipped with color image collecting system,able to conduct digital reduciblity of the caught pictures ,
2)3kinds of monitor modes :ocular ,monitor and LCD ,which can display images directly .
3)All around visible lecturing functions
4)Case memory function:long time memory of case pictures ,which can better deal with any possible disputes rasied by patients .
5)Pictures analytical treatment function :providing assistance to research of anterior eye section .
6)Pictures comparison function :can compare the effect of therapy ,analyzer foscus of disease ,measure,
computer and increase images .
7)Equiped with color jet printer ,without of images .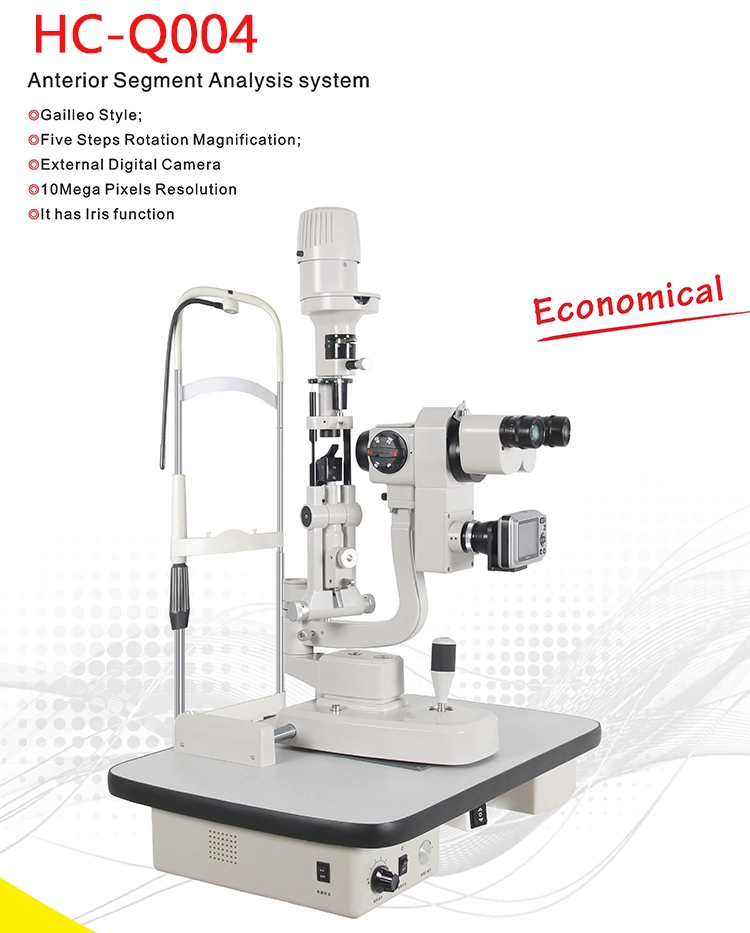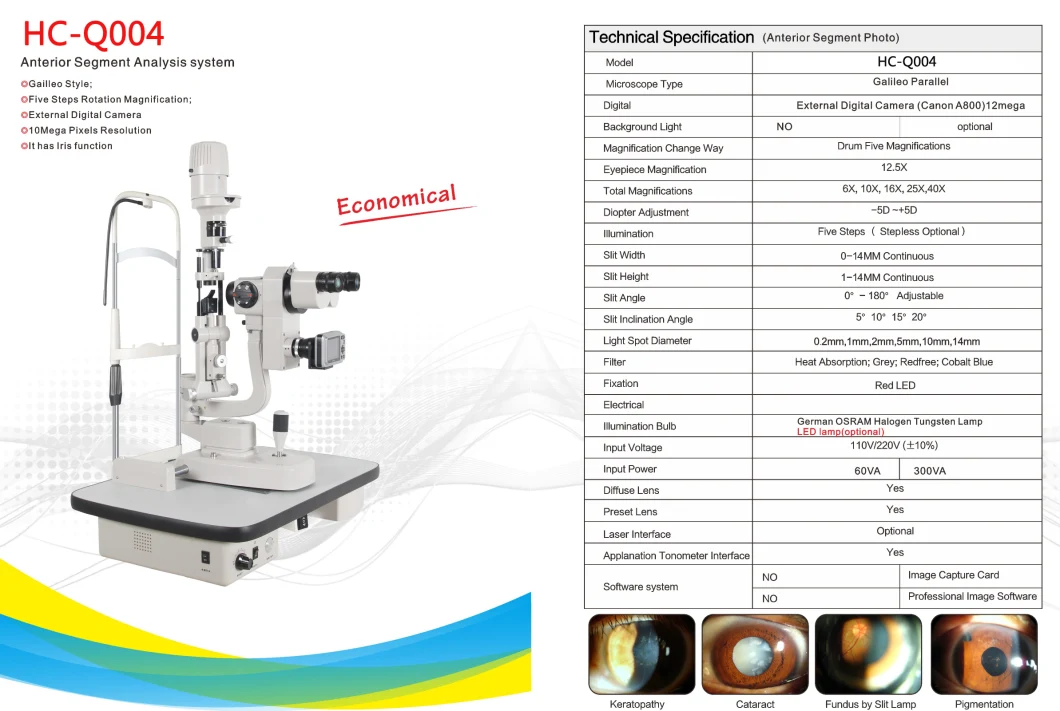 Pictures for Slit Lamp Price HC-Q004 High Quality Ophthalmic Digital Slit Lamp Microscope: