ZE1118 IC Trainer
I.Overview
This trainer contains various IC , by related experiments, you can get familiar with running characteristic of integrated circuit, master its control principle and control method, and students can get related knowledge and skill. It is suitable for teaching and skill training examine of related majors of vocational training school, college, technician training school and so on. All display for voltage, current is digital display.
II.Technical data
1.Stabilized short-circuit proof power supply unit +5VDC/1A
2.variable clock generator, 0.5Hz to 10KHz, with subsequent frequency divider by 2/4/6/8 reset key, single pulse
3.monoflop with Q and Q-not outputs
4.rotary switch for 0.1s, 1s and 3s pulse width and switch setting for external wiring of the monoflop.
5.Bounce-suppressed L/H toggle switch with Q-output
6.4 hexadecimal indicator with build-in decoder indicators from 0 to 9, A,B,C,D,E,F
7.Various electrical cables for experiments.
In order to do experiments, reach the experiment goal, and ensure the safety of people and equipment during experiment, so formulate this experiment matters need attention, and please operator comply this experiment matters need attention.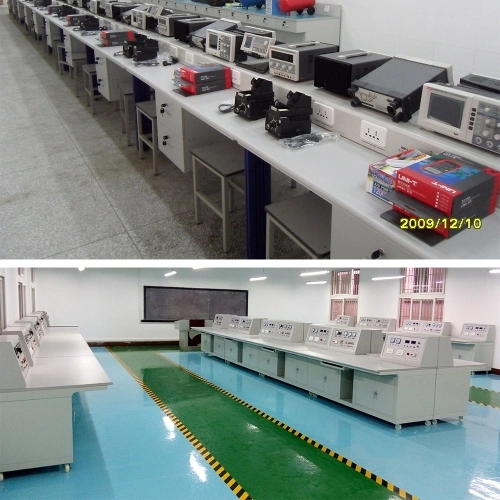 1. Before every experiment, operator should make sufficient preparatory work, carry out earnest prepare lessons before class. prepare lessons before class requirement as follows:
(1)Careful read experiment instruction book and related chapter in the teaching material, master the experiment principle, read and understand the experiment wiring, and carry out necessary theoretical estimate.
(2)Clear and definite the experiment purpose, experiment requirement and matters need attention. Understand and master the experiment steps and operation process.
(3)Understand and master the operation method and matters need attention of experiment required instrument.
(4)Make ready the paper, pen and chart which used for record experiment data.
2. Before doing experiment, please careful check the experiment required instrument, make sure they are complete, whether meet the requirement, whether working normally, if it have any problem, student should report to the teacher in time.
3. In order to make sure the safety of people and equipment, during the experiment, student should strict comply with the experiment requirement, carry out the operation specification:
(1)Before using the instrument, student should understand and master its performance, operating method and matters need attention, use the instrument according to requirement, if you have any thing don't understand, you should consult the teacher in time.
(2)Correct select the gears and measuring range of measuring instrument, and correct carry out connect. When measuring, voltmeter is parallel connection, ampere meter is series connection. Strictly prohibit to use the Ohms gears and current gears ( or ampere meter ) of multimeter to measure voltage.
(3)Strictly prohibit to carry out wiring and changing wiring operation in the status of electrification. Strictly prohibit to optional touch the metal portion of instrument equipment and experiment circuit, to avoid happening the electric shock accidents.
(4)when doing experiment, student should careful wiring according to circuit diagram, group members check with each other, after make sure all the wiring are correct, then connect to power supply. Initial experiment or don't have certain about the wiring should be checked by teacher, and then connect to power supply.
(5)If the experiment has abnormal status, student should cut off the power supply in time, preserve the scene, report to the teacher, check the fault cause. After trouble clearing, continue the experiment after receive the agreement from teacher.
(6)Cherish state property. Be careful when using instrument. For every instrument equipment, if you don't understand its performance and operating method, before receive the agreement from teacher, prohibit to use those equipment. Except wiring, strictly prohibit to dismount and change the instrument equipment.
4. After finish the experiment, student should power off the power supply, sort out the connecting and instrument equipment, after the teacher check the instrument, student can leave the laboratory. If the experiment instrument has damage, student should report to the teacher in time, dispose it according to particular case and stipulation.
5. After finished experiment, student should careful conclude and record experiment data, and carry out the experiment result analysis, and independent writelab report.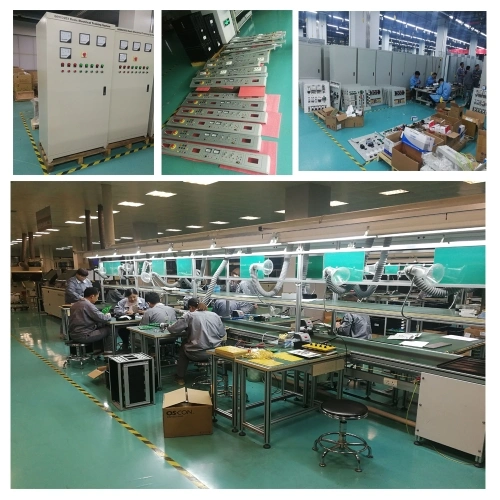 (Educational Equipment Teaching Equipment Vocational Training Equipment For engineering university, higher education college, polytechnics, technical institute, engineering training center, technical secondary school.)
Product Details and Warranty
We supply suitable spare pats according to experiment requirement, our products take aluminum structure, A4 paper dimension aluminum and plastic hanging box structure.
We supply 3 years warranty time.
Packaging & Delivery
Package details: plastic film+ plastic foam + plywood box with pallet, and for equipment dimension less than 1CBM, we supply plastic film+ plastic foam+ fine carton.
Arrange delivery within 45 days upon receipt of payment.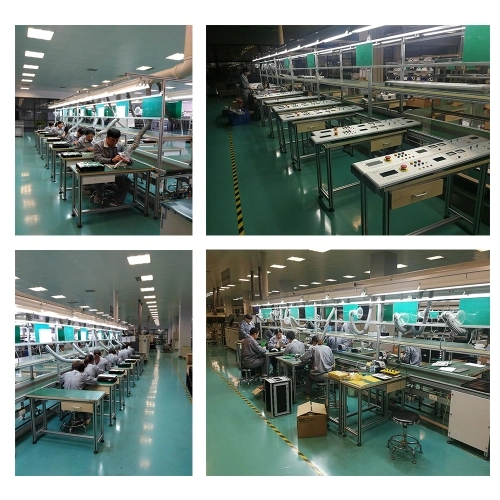 Company Information
We supply professional educational training equipment and technical teaching equipment, which has been widely applied in Engineering Universities, Polytechnics, Technical Institute, Vocational Schools as well as Industry workforce Development Programs and Training Center. Our products allow students to learn and experiment through valuable hands-on experience, and the technology covered by our training equipment provides knowledge, experiments and didactic skills development that are of critical importance to today's and tomorrow's careers.
Service
We supply supply7*24 hours service, customer design service, OEM service, buyer label service. With professional engineers team and sales team, we assure you good product quality.
Certificate
Our products takes ISO9001 product management system.